by Fran Wilde
While fighting and magic are central to the action in many of Saladin Ahmed's stories, he never makes the mistake of letting his characters go to battle on empty stomachs. Whether the 2013 Nebula Nominee is describing a tavern's spiked beer or the mess caused by thousand-layer pastries, food is an important part of Ahmed's worlds, as seen in the collection Engraved on the Eye and in his first novel Throne of the Crescent Moon.
Fresh from a recent NPR column on worldbuilding and fantasy, and the paperback and UK launches of his first novel, Throne of the Crescent Moon, Ahmed agreed to visit Cooking the Books to discuss his characters' views on food, how food defines their societies, and six-foot tall warrior rabbit women.
---
You had two debuts last year, Throne of the Crescent Moon and Engraved on the Eye.  Several characters from Throne appear in Engraved on the Eye. 
The first time we meet Adoullah in Engraved on the Eye's first story, "Where Virtue Lives," he's eating a thousand-layer pastry. In the process of eating, Adoullah gets the crumbs on his face and beard, but not on his robe. It's an interesting way to approach a society by talking about the mess that food makes.
Saladin Ahmed: Adoullah holds the office of ghul hunter, which, ages ago, was a vocation regarded as a holy order. Their signature garment is a white caftan that is magically white and can't be stained.
But Adoullah is one of the last of these guys and is a fallen, real-world version of a ghul hunter. He's kind of a hero, but he's modeled on a kinder version of the noir detective.  We tend to stereotype those kinds of characters as amoral but it's not true in many cases, like Dashiell Hammett's Continental Op character. These characters try to do the right thing, even though they're kind of grizzled, and they drink too much, and they might wake up too late.  They might be socially on the margins, but they have a kind of purity to them that's often in contrast to the world around them.
Adoullah's very much in that vein. So the thing with the robe and the food and the mess – there are a lot of scenes both in the novel and in the short stories of him eating, and eating very messily and loudly.  The idea was to contrast this ideal of purity and what purity or virtue might really look like in the real world. So he's got this moonlight white caftan that never stains, but he's also messily wiping his hands on it and dropping crumbs because he knows he won't get it dirty.
Mirrored from SFWA | Comment at SFWA
Through
pegkerr
, I found out about this short Harry Potter fan film by filmmaker
Justin Zagri
.
The Greater Good
is a prequel to the J.K. Rowling novels about a pivotal scene between Albus Dumbledore, Aberforth Dumbledore, Gellert Grindelwald, and Arianna Dumbledore. It relates the falling out between young Albus Dumbledore and Gellert Grindelwald and the duel that results. The dialogue is top-notch, and the special effects are better than what is usually seen in your typical fan film.

Justin Zagri also recently released a Batman fan film, Riddle of the Mask. It doesn't feature any science fiction or fantasy content, but is a great tension-filled dialogue between Edward Nigma (aka The Riddler) and Helena Bertinelli (aka The Huntress). Beau Marie is scary good as Edward Nigma, and Charissa Saverio (probably better known to the public as DJ Rap) brings a lot of heart to the role of Helena.

Film festival shorts and fan films do not generally get support by the Hugo nominating community. Here is one that I think is worthy of serious consideration.
Posted by Victoria Strauss for Writer Beware
Anthologies, once a staple of genre publishing, have become a rarity at major publishing houses over the past couple of decades.
Small presses still embrace the anthology format, however, as do genre readers--at least, judging by
the number of small press or one-off genre anthology projects on crowdfunding sites like Kickstarter
. While most of these campaigns are completely above-board, some are less so, and their growing popularity makes it vital for writers to be aware of several areas of concern. (Donors, too. Do you really want to give money to an anthology that doesn't treat its writers fairly?)
Donating backer prizes.
Many crowdfunded anthologies ask or expect their authors to donate prizes for campaign backers--a story critique, a Tuckerization, an illustration, an item of the author's choice.
From the perspective of the anthology's publisher or organizer, the benefits are obvious: more (and more tempting) backer incentives increase the chances of a successful campaign. For authors, though, things are not so clear-cut, and I've seen quite a bit of discussion of the ethics of being asked or expected to donate freebies. Some writers don't mind, especially where there's no pressure, but others worry about what seems to be a growing assumption that authors owe extra support to crowdfunded anthologies that include their work.
Small press publisher Steven Saus, who has conducted a number of Kickstarter campaigns, addresses this issue in an interesting post on
how to manage backer rewards in an ethical fashion
. This includes providing a written document or contract specifically addressing rewards.
The important features of such a contract will be:


Who is involved (organizer, author)
That ONLY if the crowdfunding succeeds, the author will offer a backer reward.
A clear explanation of the Reward
A timetable of delivery/fulfillment of the Reward
Any costs or reimbursement involved, as needed
That the offering of the Reward is independent of the contract for the story in the anthology
Short of that (and I don't know for sure, but I'll bet there aren't may Kickstarter anthologists who are as scrupulous as Steven), you can protect yourself by clarifying upfront with the anthology's editor what, if anything, will be expected of you in addition to your story.
Rights and payment.
Mirrored from SFWA | Comment at SFWA
by Caren Gussoff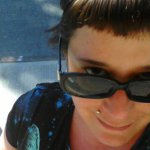 Note: Part One appears here: Lit Fic Mags for Spec Fic Writers 101
This may seem totally obvious, but is actually worth a deeper dive: if you want to market your speculative fiction to literary markets, it has to be significantly literary. Literary markets, though they may protest that they do not like/accept/read speculative fiction, actually do publish fiction with fantastic and futuristically elements all the time. But these stories are also, usually, highly literary. So, before you start packing up stories and entering them into the slush waiting room, you should really discern whether a literary audience is the appropriate audience for your piece…since this is the single most important thing editors will be subconsciously reading for.
Defining "literary" is slippery. If you search around, writers, teachers, and critics have written countless — often contradictory — descriptions of what makes something literary (verses mainstream or for a general readership/"popular"). They discuss everything from what the fiction looks like on the page to the authorial intent behind the piece as "qualifiers" (there's also the derogatory saws about lit fic: that it is, by nature, self-indulgent, elitist in language and subject matter, or the cookie-cutter end-result of too many writer's workshops and MFA programs).
In terms of speculative fiction, the shorthand has often been that anything far on either side of the continuum (sword and sorcery on one side, hard sci fi on the other) is usually not literary, while those in the muddy middle — such as urban fantasy, magical realism and soft sci fi, for instance — can be literary.
Mirrored from SFWA | Comment at SFWA
Originally posted by
laylaflowers
at
YA Book With Julie/Julia aving a love interest that pins sonnets to her tree b/t her&her bffs house
I read a book about 5 years ago that was a young adult book with the main characters' name as Julie or Julia. She was in school plays and her best friend lived next to her so she could open her window and cross the big tree and climb in her friend's window. A guy starts leaving poems pinned to the tree and she thinks they're for her friend but they end up being for her "winter below (it's snowy), july above(as in julie/a)". Other details I remember are that she emails him, her mom works at a boutique and brings home dresses in a trunk for the girls, she kisses her best friends' brother in their backyard, and the guy finally comes up in her room via the tree one day. This is driving me CRAZY.
Does this ring any bells?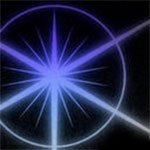 In June, the SFWA Board announced the suspension of the SFWA Bulletin, allowing time to update our official publication's distribution, content, and process. Over the past months, we have surveyed the membership, asking them what they see as the future of the Bulletin. We've also held Board and Task Force discussions and reviewed similar newsletters. We believe these things has helped us to understand the needs and wants of our members and given us direction for making change. One thing is unambiguously clear from our members' responses: the Bulletin is an important service and must continue.
Using the survey results as a guide, we have written a job description for the editorial position which will be open to qualified applicants both inside and outside SFWA. When the position is filled, the new editor will begin work on a revamped Bulletin.
However, in the interim, we will publish a special edition of the Bulletin. This special issue will not represent either the Bulletin as it existed in the past, nor will it represent the future Bulletin that will be created by the new editor. Instead, this one-time, stand-alone edition will focus on describing SFWA and capturing its past, present and future. It will provide information about SFWA's services and capacities, address questions about how SFWA can help members in their careers, and include articles on the state of the industry and of various SFWA projects. In addition to providing useful information for our current members, this issue will also be used in future to promote the organization at tradeshows, conferences, and other events.
This edition will be edited by Tansy Rayner Roberts with assistance from Jaym Gates, on behalf of the president and the Bulletin task force. The issue will be available in mid-Winter (Jan/Feb) 2014.
We thank you for your patience, and look forward to a long and bright future for the Bulletin. More announcements about its new editor and structure will be forthcoming.
Like SFWA, the Bulletin will draw on past and future alike.
Mirrored from SFWA | Comment at SFWA